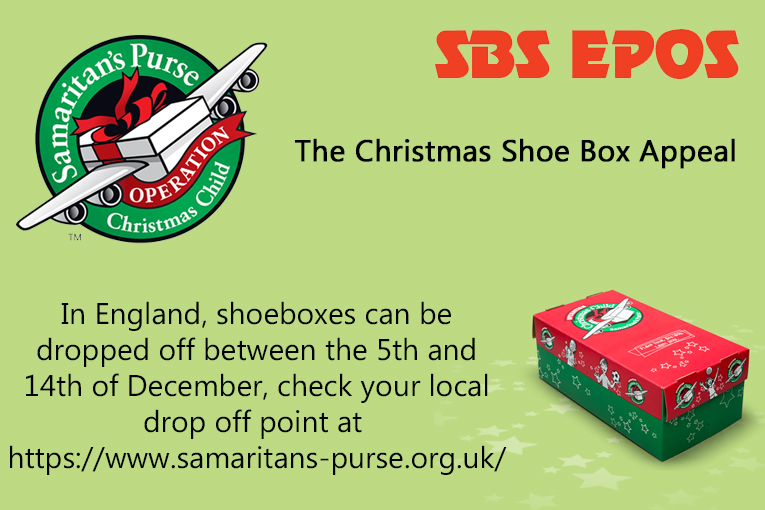 Its been a hard year, 2020 is coming to an end and we're trying to spread a bit of Christmas joy after what can only be described as a rather challenging time!
Since 1990, more than 178 million children in over 160 countries have been given a shoebox. These shoeboxes bring a lot of happiness and love to the child receiving them.
Although plans have changed with the restrictions of Coronavirus the collection for the Shoe Box Appeal is still going ahead. Dates in England will be between the 5-14 of December.
How you can get involved:
Find an empty medium sized shoebox and wrap box and lid separately.
Download and print the appropriate boy/girl label. Mark the correct age category and attach the label to the outside of your shoebox.
Fill your shoebox with a variety of new gifts that will bring delight to a child and take your shoebox to one of the dropoff points. There will be a list of what can be included and what cannot be included on the website.
Your local dropoff point can be found on the website:
Find Your Drop-off Location (samaritans-purse.org.uk)
Due to the Coronavirus extra steps have been taken to keep everybody safe when dropping off their boxes. Most locations will have a large box available to place your shoebox in, removing the need for physical contact with the volunteers. It is also asked that a face mask is worn and social distancing is observed.
Any contribution made to the Christmas Shoebox Appeal will be massively appreciated.